These special types of netting are multiple application products designed to provide protection against adverse weather, climate conditions and trespassers as fence screens, but they also protect crops and plants from UV radiation. Ideal to attenuate the mechanical effects of the wind, whose impetuosity can cause severe injuries to the plants, as well as the bruising or early fall of fruits, compromising entire harvests.
COIMBRA
RASCHEL 202
RASCHEL 348
RASCHEL 203
COIMBRA
This type of net is suitable for interior/exterior shading and thermo reflective fencing application. Special dimensions and Eye-lets on demand.
High Density Polyethylene (HDPE)
green – black or anthracite
230 g/m² (tolerance ± 5 %)
RASCHEL 202
RASCHEL 348
RASCHEL 203
EXPLORE MORE AGRONET PRODUCTS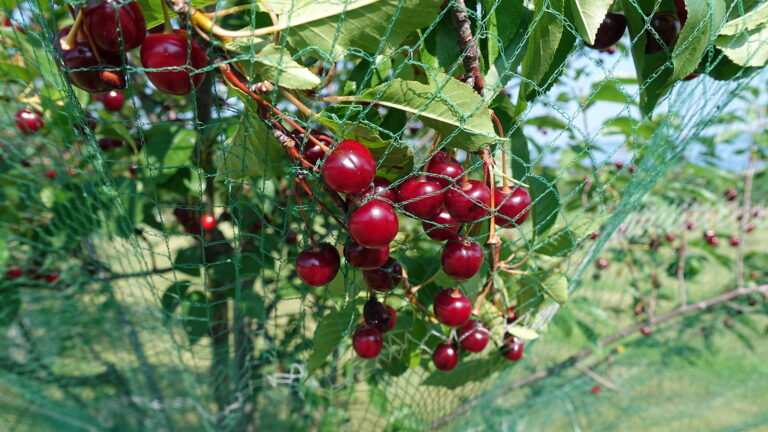 BIRD PROTECTION NETS Anti-bird net is an effective method of preventing crop losses, protecting your fruit trees and vegetable garden from bird damage. It can
The long-lasting technical solution to protect
and increase crop yield in a natural way.